Find the help you need in a marketplace dedicated to gaming…
Downloads
Digital download files delivered directly to your inbox. Files also available from your Dashboard.
Bookable On-line Calls
Schedule an online call with your favorite Seller in your local timezone. You can also import into your diary.
Micro-Services
Get tailored and secure online digital service delivery using the marketplace's Service Chat platform.
Download + Online Call (combo I)
Combination items that include a downloadable file and an online bookable call.
Online Call + Service (combo 2)
Combination items that include an online bookable call and online service.
Find the help you need
Checkout All Seller's
Items
Marketplace Focused on Gaming
Browse a broad range of gaming related items that aim to help you take your game to the next level.
Choose the type of download, call or service you want, follow your favorite Seller and stack you gaming today.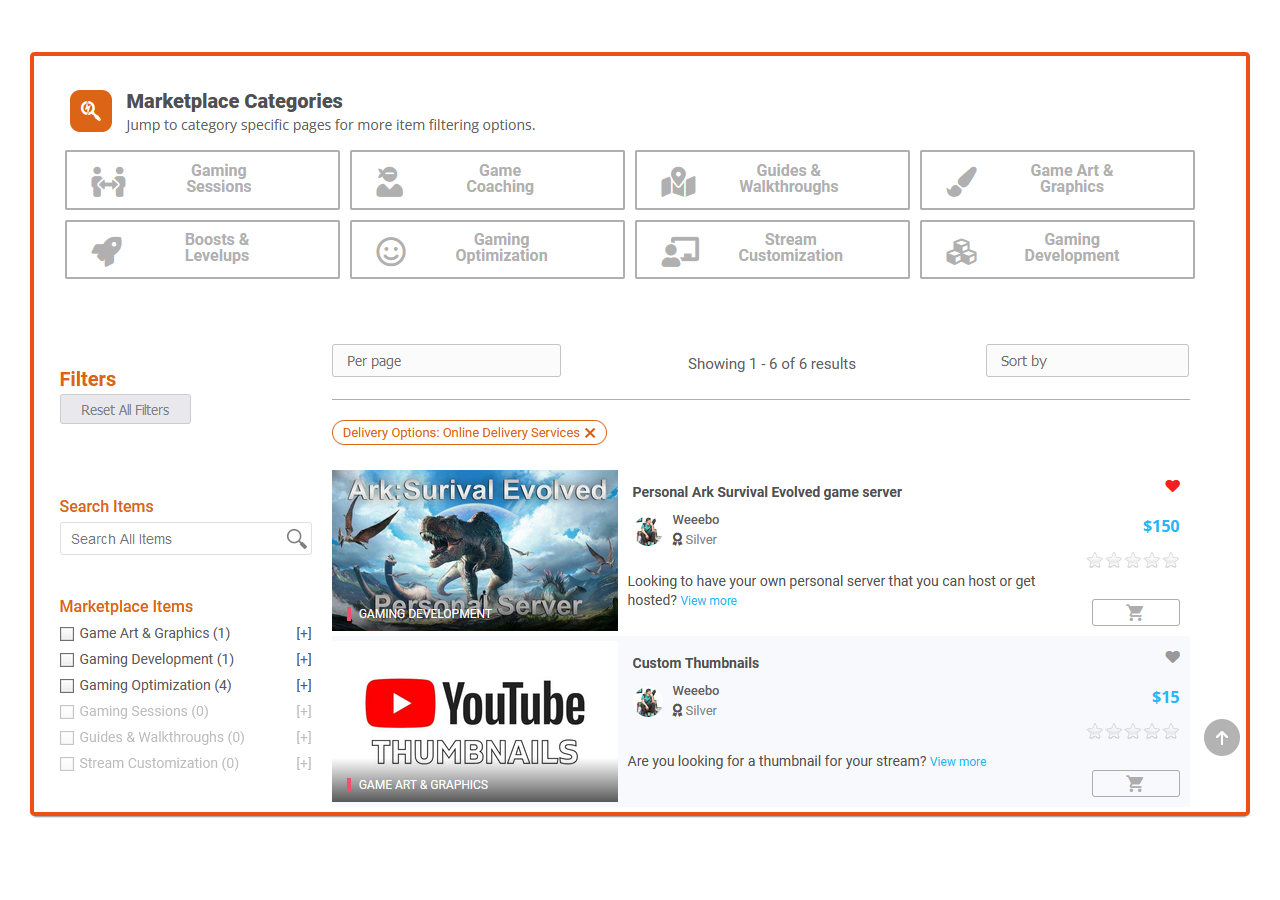 Easily Connect with Pro-Gamers
Gaming related Download & Services with multiple delivery options
We've made it easy to connect with vetted pro-gamers who want to help take your game to the next level.
Download Items
Choose from a range of downloadable digital files across categories including, Guides & Walkthroughs, Stream Customization, Game Art and Game Creation categories.

Booking Items
Easily schedule online calls with your favorite Seller for gaming sessions, pro-coaching, stream optimization or help with your other gaming challenges.

Micro-Service Items
Get tailored online service delivery from your favorite Seller based on your specific needs – using our Service Chat platform that includes final delivery approval.

Categories in the Marketplace
Explore the marketplace dedicated to gaming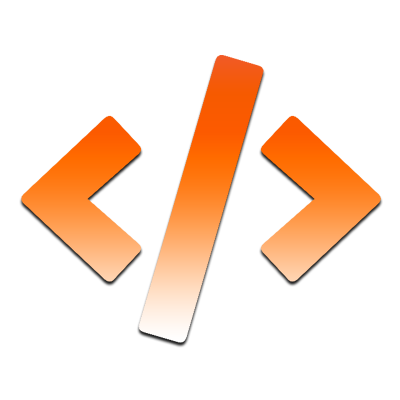 Game Mods
Find the latest mods for even the most recent releases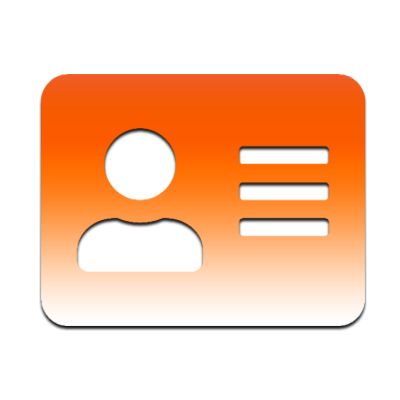 Game Accounts
Skip the grind and head straight into the game with pre boosted or progressed accounts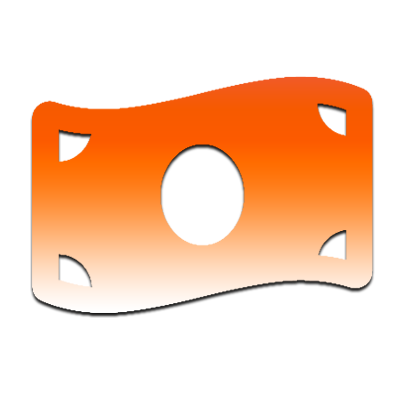 In-Game Currency
Don't have the hours to spend on your favourite game to get what you're after? Grab some In-Game Currency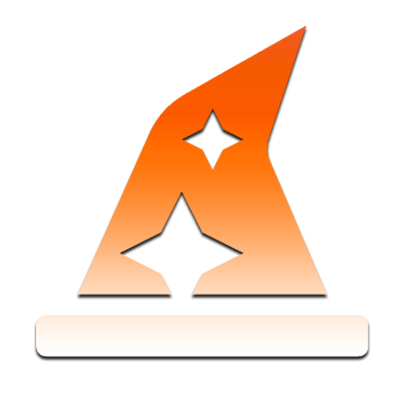 In-Game Items
Struggling to find a rare drop or item? Purchase the item directly to add it your collection today!

Stream Customisation
Customise your stream with logos, emotes, overlays and much more.

Guides & Walkthroughs
Download handcrafted pro-gamer guides and walkthroughs.

Gaming Optimization
Get game set-up and options advice from pro gamers.

Pro Coaching
Get the latest tips and tricks from pro gamers on a call.

Level-up Boosts
Get help from pros to reach the next level.
Gaming Session
Book an online call session with your favorite ProGamer.

All Categories
Search and browse all of the marketplace's items.
Game Creation
Create games with the help of pro game creators.

Game Art & Graphics
Bring ideas to life with the perfect characters, backgrounds and more.
Quick Answer
Gaming Marketplace
Buying on StackedGame
Where can I get support after buying an item?
If after purchasing an item you need some support,  you can reach out on our marketplace support page. The Help Center may also be a useful to get help.
If the support is item specific you may need to reach out to the Seller directly – just remember to check out their support policy too.
How do I progress a Service's delivery after purchase?
If you purchase a Service, you'll have a purchase receipt emailed to you as well as a Purchase Confirmation after successful checkout.
Both will include links to your Dashboard > MyServices page to progress the deliver of the order. This is done on the Order's Seller's Chat page.
How do I progress a Bookable Call after purchase?
If you purchase a Bookable Call, the call details together with downloadable Call Instructions form the Seller are emailed to you after successful checkout.
You can also manage your Booking (including requesting a reschedule) from your Dashboard – under MyBookings.
How do I get the Download after purchase?
If you purchase a Download item, a link to the download file will be emailed to you after successful checkout.
You can also get your download via the download link in the Purchase Confirmation as well as from your Dashboard (under MyDownloads).
Can I contact Sellers with quesitons
Yes there are two ways to contact Seller's and get answers to quesitons.
On the items page their is a Comments/Quesitons tab wheer you can post questions and get a reposnee from the Seller.
You can also "Contact the Seller"using the form on the Item or Seller's pages.
What currency are items displayed and sold in?
All items on the marketplace are displayed and sold in US Dollars (US$).
Sales taxes are automatically calculated where relevant so there is no need to calculate additional costs for your region.
What payment options are available at checkout?
StackedGame.com uses PayPal to process all payments.
Payment at checkout can be made with either with PayPal or Credit Card.
What is the refund policy for items bought on the marketplace?
As the marketplace sells a range of item types – from Digital Downloads to Online Services – the refund policies  are specific for each.
For more information on Refunds and Requesting a Refund please see our Terms of Service.