Sell your Downloads, Bookable Calls and Services in a Marketplace dedicated to Gaming….
Downloads
Digital download files delivered directly to your inbox. Files also available from your Dashboard.
Bookable Calls
Schedule an online call with your favorite Seller in your local timezone. You can also import into your diary.
Micro-Services
Get tailored and secure online digital service delivery using the marketplace's Service Chat platform.
Download + Online Call (combo I)
Combination items that include a downloadable file and an online bookable call.
Online Call + Service (combo 2)
Combination items that include an online bookable call and online service.
Checkout All Seller's
Items
Marketplace Focused on Gaming
List your gaming related items and promote your portfolio on a marketplace dedicated to gaming.
The item uploading process is really easy and items can also be linked making it simpler for customers to find related downloads, calls and services.
Sellers can also post helpful Guides, Walkthroughs, Events, News and Reviews and relate these back to their marketplace items.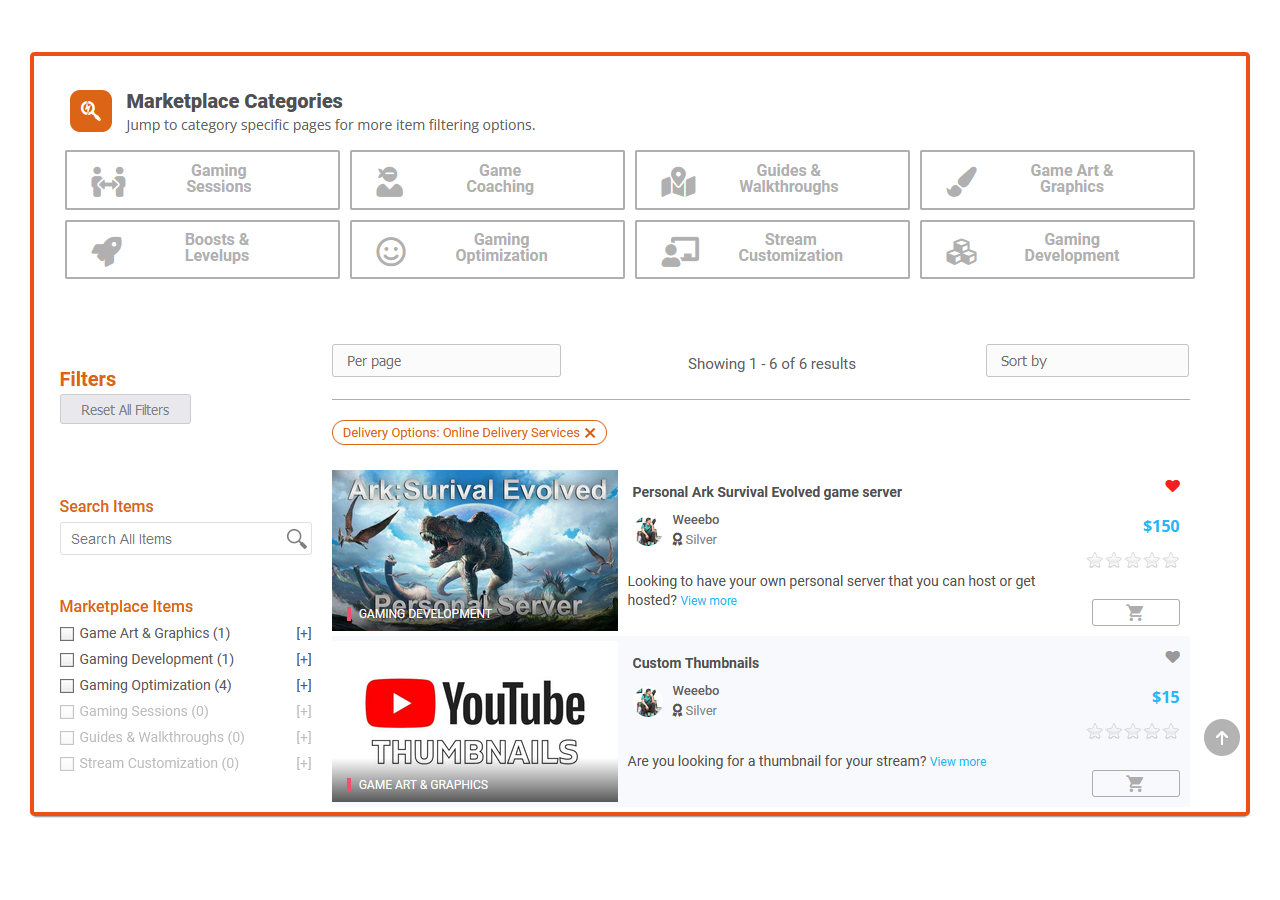 Easily Connect with Pro-Gamers
Gaming related Download & Services with multiple delivery options
We've made it easy to connect with vetted pro-gamers who want to help take your game to the next level.
Uploading Your Items
Easily upload your marketplace items from the Seller's Dashboard using the straightforward 'Add Items' upload page. The upload process takes just minutes with items submitted for review before being published live.
The upload process includes capturing all of the items's information together with it's related media files. Items can also have featured video or audio (that displays over the featured image), multiple preview images as well as various embedded media options in the item description.
You can also define multiple Item Options for most of the item types. This gives your customer the flexibility to scale up or down the Options depending on their needs and budget.
Item specific FAQs are another great way of giving customers a better understanding of your item. You can add these in the FAQs section of the form.
Sellers can also define specific 'Related Items' for each of your items. These display prominently in the item's sidebar – showcasing the Seller's portfolio.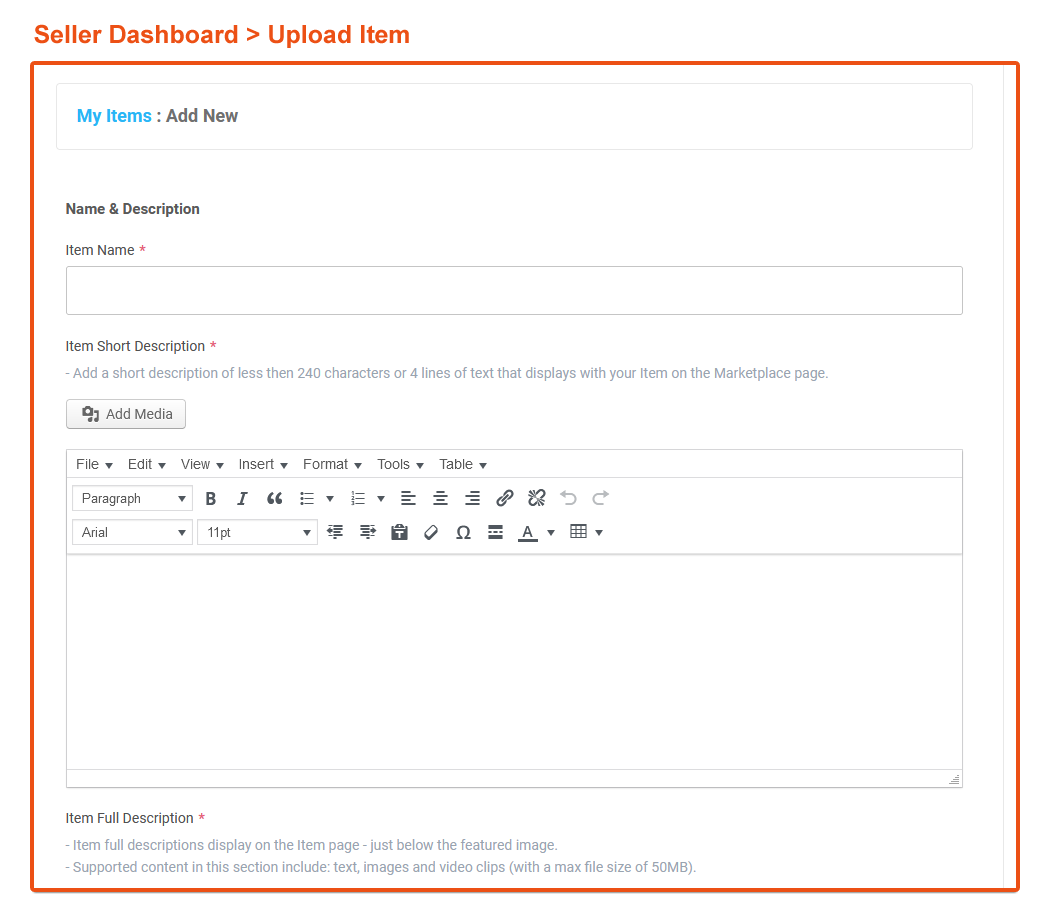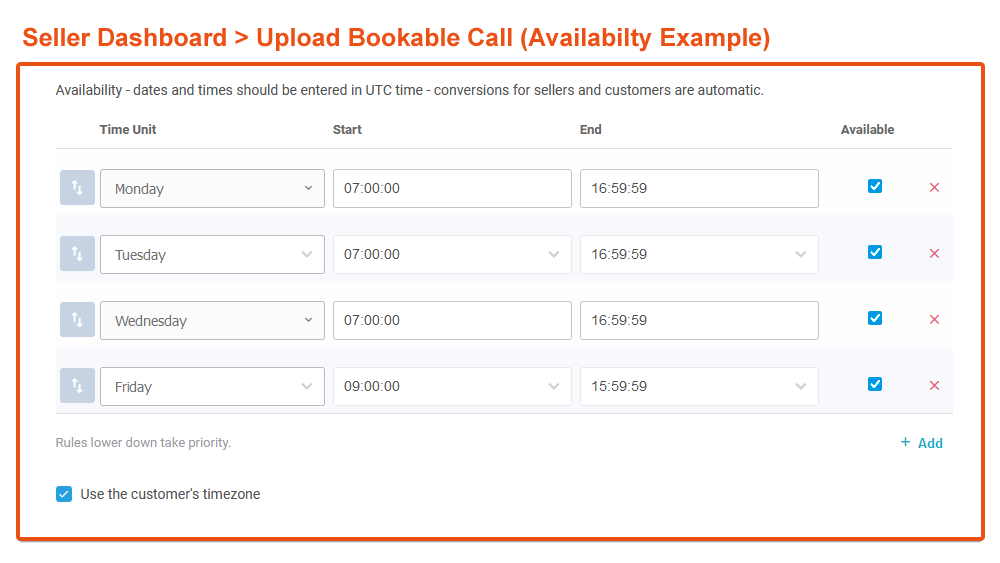 For Bookable Online Calls items, Seller's can easily capture and update their availability – so that when call bookings are taken – they're taken in the correct, available time slots.
Bookings are displayed for Customer's in their local time zone to reduce confusion. Seller's can see bookings in both the customer and their own timezone.
Service items allow sellers to define estimated deliver time. This time is then used to calculate the order dates.
'Requirement Questions' in a range for formats (like text, checkboxes, radio buttons etc.) – captures the upfront input to help delivery the service.
Service Order delivery is progressed by the Customer and Seller on the Service Chat page that includes the approving the "final Delivery' and order ratings.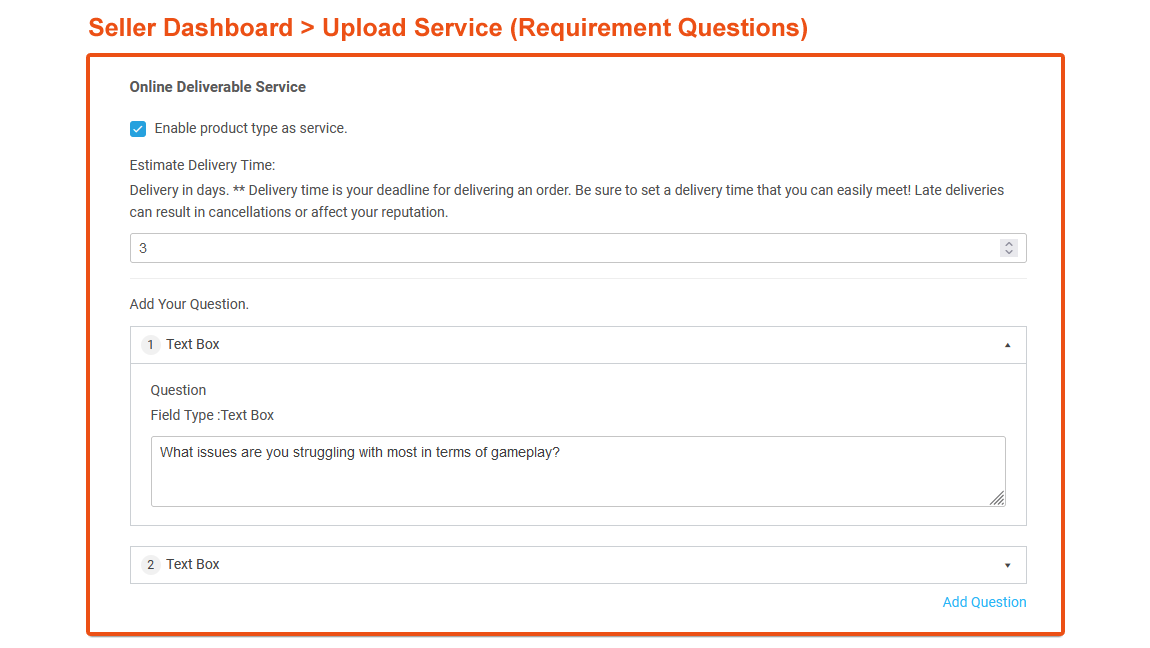 Uploading Guides, Events, News & Reviews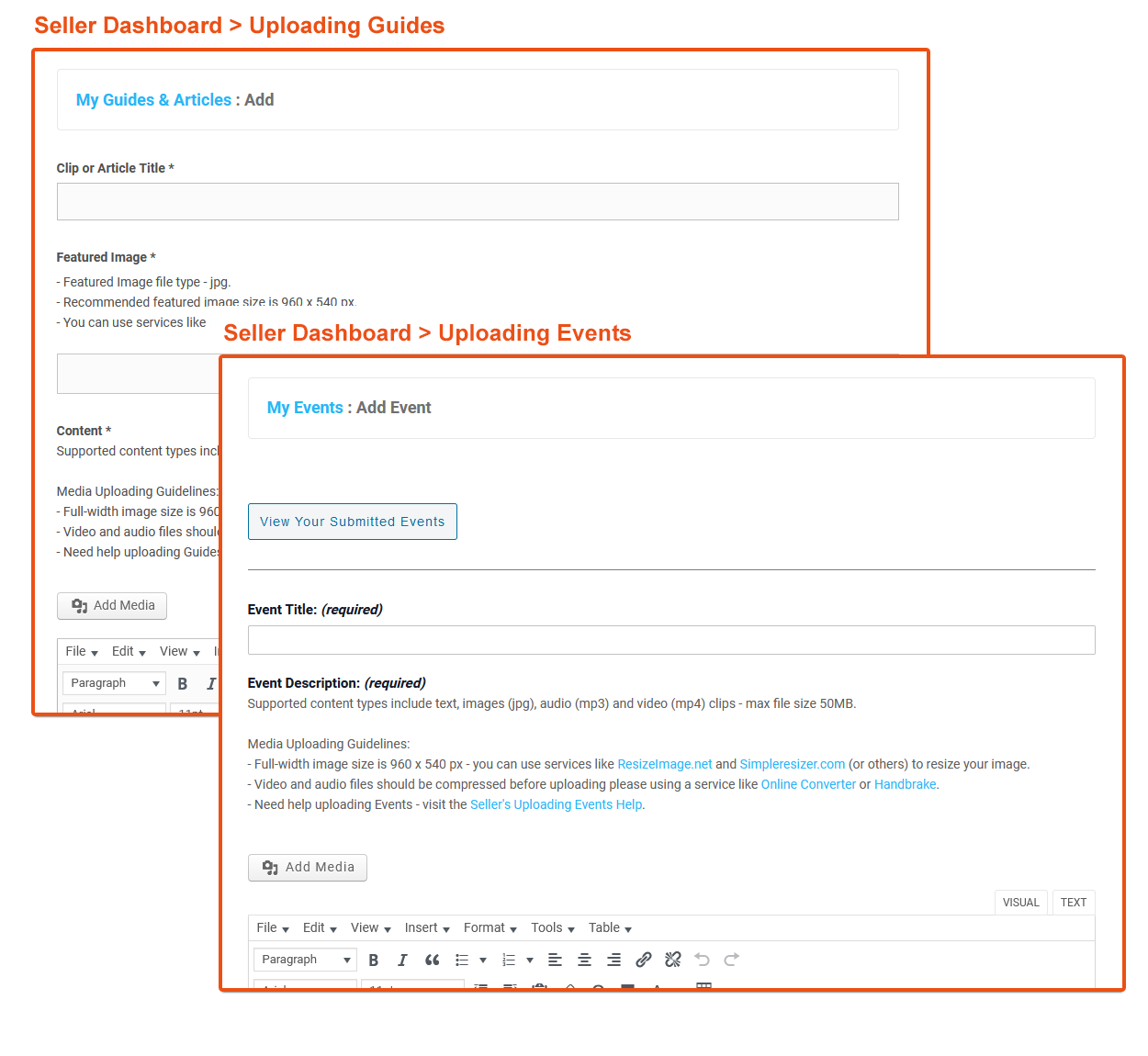 Easily upload free Game Guides and Walkthroughs.Uploads can include a range of article text, audio and video clip media content.
Add 'Related Items" to each Guide or Walkthrough. These display prominently in the sidebar of the post, with links to the marketplace items and with add-to-cart buttons.
Edit or delete your uploaded Guides and or Walkthroughs at any time. Using the dashboard's Manage Guides or Walkthroughs menu options.
Add Events and Meetups to the sites Event List page. Uploaded event listings can also include text, audio and video clip media content.
Configure Virtual and Hybrid Events including external and embeded video, social media links and more.
Edit or delete your uploaded Events at any time. Using the dashboard's Manage Events menu options.
Sellers Sales & Earnings
Get updated Sales and Earnings information directly from your Sellers Dashboard.
Dashboard information includes Summary Totals, filterable Sales & Earnings graphs, as well as the Sales Order line item detail.
Sellers get their Sales Earnings paid out into their nominated Earnings Payment Account in line with tour Terms of Service.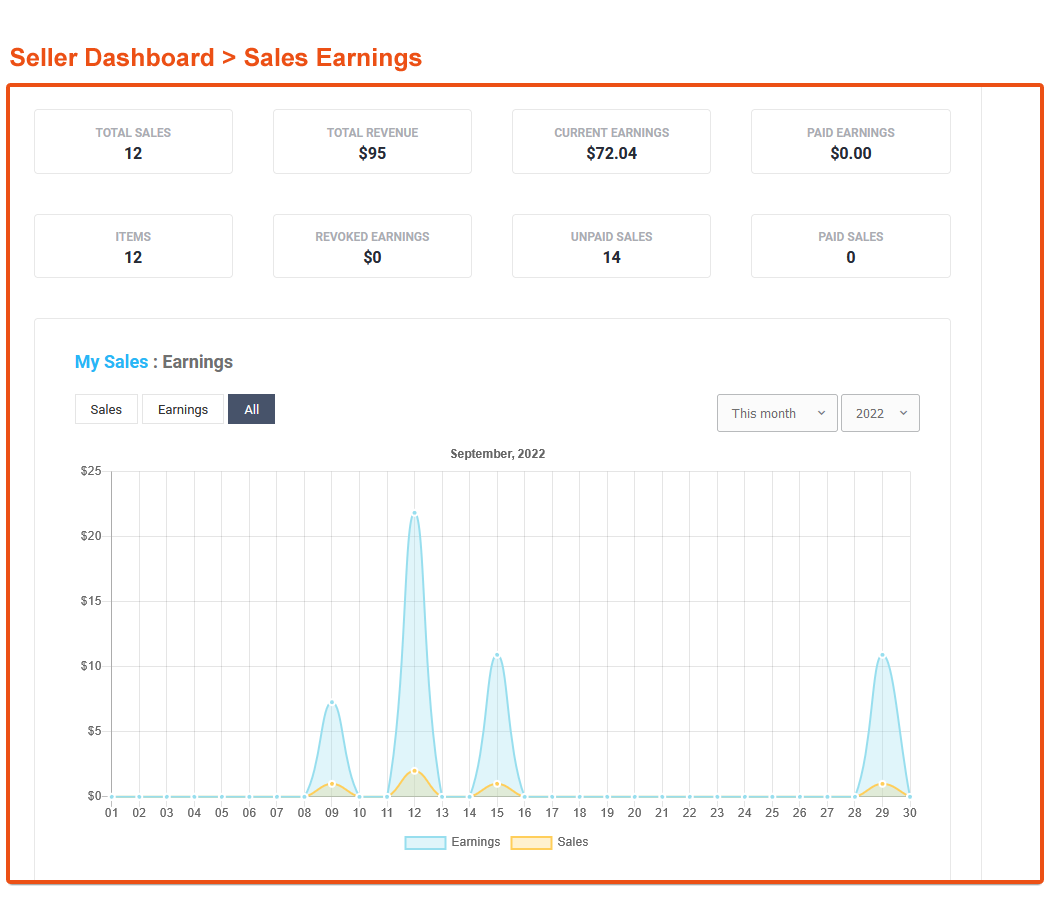 Categories in the Marketplace
Explore the marketplace dedicated to gaming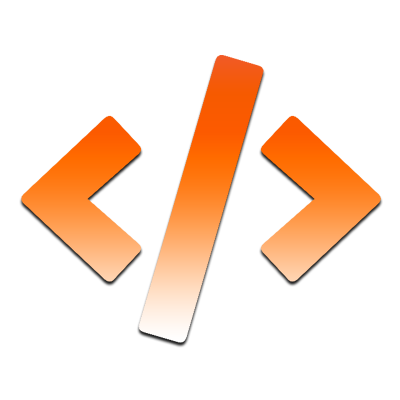 Game Mods
Find the latest mods for even the most recent releases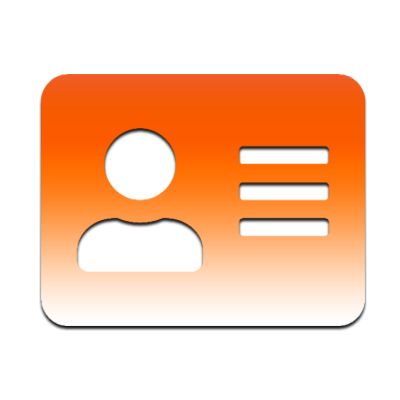 Game Accounts
Skip the grind and head straight into the game with pre boosted or progressed accounts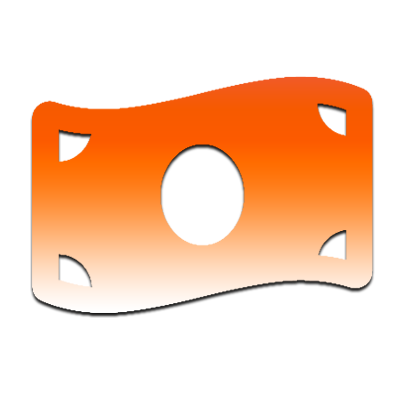 In-Game Currency
Don't have the hours to spend on your favourite game to get what you're after? Grab some In-Game Currency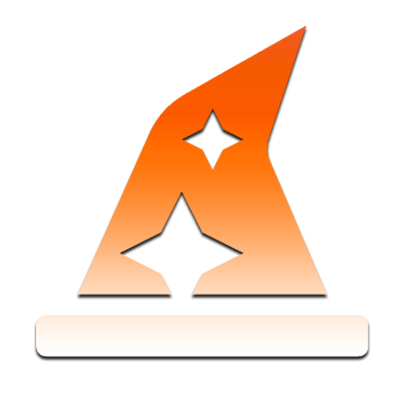 In-Game Items
Struggling to find a rare drop or item? Purchase the item directly to add it your collection today!

Stream Customisation
Customise your stream with logos, emotes, overlays and much more.

Guides & Walkthroughs
Download handcrafted pro-gamer guides and walkthroughs.

Gaming Optimization
Get game set-up and options advice from pro gamers.

Pro Coaching
Get the latest tips and tricks from pro gamers on a call.

Level-up Boosts
Get help from pros to reach the next level.
Gaming Session
Book an online call session with your favorite ProGamer.

All Categories
Search and browse all of the marketplace's items.
Game Creation
Create games with the help of pro game creators.

Game Art & Graphics
Bring ideas to life with the perfect characters, backgrounds and more.
Quick Answer
Gaming Marketplace
Buying on StackedGame
What are the earnings rates for sellers?
For each purchase made there is a seller's fee. The higher the sellers level the lower the fee. More information can be found in the Terms of Service.
What are the benefits of higher seller levels?
Higher level sellers receive more favorable earnings rates; can have more active items on the market and have prioritized support.
What other content can Seller's publish and can these link back to their marketplace items?
Sellers can upload Game Guides, Video Clip Walkthroughs, Cheat-sheets & Maps, News and Reviews.
There's a feature to select specific 'Related Items' for each of these (that display in the sidebar) – that link back to their marketplace items. 
Who can signup to sell on StackedGame.com?
Anyone can submit a ProSeller Application to sell items and publish content on StackedGame.com.
Seller signup's are reviewed by our Team to help maintain the quality of the marketplace as well as the items and content on offer.
How and when are Sellers earnings paid-out?
Seller's marketplace earnings are paid into their nominated earnings payment account fortnightly. Seller's earnings payments are calculated and processed on the following Tuesday (after a 7-day order refund/cancellation buffer period) – for the previous fortnight's earnings in line with our Terms of Service. 
Are there different Seller levels and how are they updated?
Currently there are three Seller levels – Bronze, Silver and Gold. New Seller's are approved at Bronze level and progress from there. Levels are updated based on a number of factors including:
Total Sales Orders or Total Sales Value
Average Items Rating
On-Time Delivery (for Services)
For more detail on these levels and how they work see our Terms-of-Service.
How do Seller's upload marketplace items and content to the site?
Sellers have a comprehensive Seller's Dashboard that gives them access to uploading, checking their sales and earnings and much more.
The site's uploading process is pretty straight forward with specific, easy to use upload forms.
The forms capture the content and media related to each items. This content is published to our optimized server infrastructure.
How do you signup to sell items and publish content?
To register as a ProSeller – you'll complete the the Seller Sign-up form.
The form includes some basic information related to you as a ProGamer or ProGame Creator. We use this input as part of our Seller application review process.